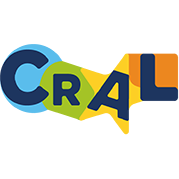 CrAL – Kreativni Audiovizualni Laboratorij
Cilj CrAL projekta je potaknuti kritičko razmišljanje i povećati medijsku pismenosti među mladima od 14 do 19 godina ali i kod njihovih roditelja te nastavnika u školi. Kroz projektne aktivnosti mladi će steći različite vještine i naučiti koristiti alate koji su im potrebni kako bi bolje razumjeli svijet u kojem žive. Na taj način će osvijestiti važnosti kritičkog razmišljanja i razviti osjećaj odgovornosti koji će im pomoći da pronađu svoj glas u društvu.
Projekt se temelji na talijanskoj dobroj praksi "Kreativno audio-vizualno pisanje i čitanje" (Creative audio-visual writing and reading) koju će nadograditi i primijeniti u svojim edukacijskim aktivnostima partneri iz pet europskih zemalja; Grčke, Hrvatske, Italije, Litve i Španjolske.
CrAL Platformu
CrAL platform hosts the online training course for teachers and tutors. It has a dedicated space where the audiovisual materials produced by the students will be showcased, and supports the establishment of the community of practice.